How Push Notifications work
You can use the push notification feature to send messages to all the customers who installed your application. A customer does not need to register in the application to receive the notification. This is how the Push Notification will look like, with your brand name and icon.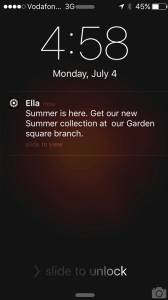 There is not limit on the number of Push Notification you can send, and you are not charged extra, unlike the traditional SMS messages.